Linda Schwieger has been a registered nurse in the state of Missouri for over 30 years and has been a Certified Nurse Life Care Planner for 20 years. She has authored over 400 Life Care Plans, Cost Projections, and critiques of Life Care Plans and has provided expert witness testimony in both state and federal courts across the United States for both plaintiff and defense firms.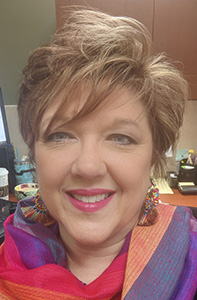 Linda Schwieger - RN, CNLCP®, CBIS
In 2014 Ms. Schwieger obtained certification as a Certified Brain Injury Specialist through the Brain Injury Association of America. This certification demonstrates advanced training and education in brain injury occurrence, treatment and how to address the unique needs of those who have suffered mild to severe brain injuries through trauma, concussion, hypoxia, and stroke.
Ms. Schwieger has been a member of the American Association of Nurse Life Care Planners since 2002, serving two years as their National Education Conference Chairperson in 2005 and 2006. She is a national member of the American Association of Legal Nurse Consultants (AALNC) since 2003. She was a member of the St. Louis Chapter of Legal Nurse Consultants from 2003-2011, serving on the board in various capacities for five years, including President.
When she is not working, Linda enjoys spending time with her fun-loving family, including 12 beautiful grandchildren, listening to audio books, and crafting!
You may contact Ms. Schwieger at [email protected]